The Education, Audiovisual and Culture Executive Agency (EACEA) of the European Commission, which manages different EU education programmes on behalf of the European Commission, organized a Cluster Meeting with all CHBE projects that are being implemented in Cambodia on 23 November 2017 in Phnom Penh in order to share experiences in project implementation and to identify potential synergies between them.  REACT partners from Royal University of Agriculture and University Heng Samrin Thbongkhmum participated in the event and gave a short presentation on the REACT project.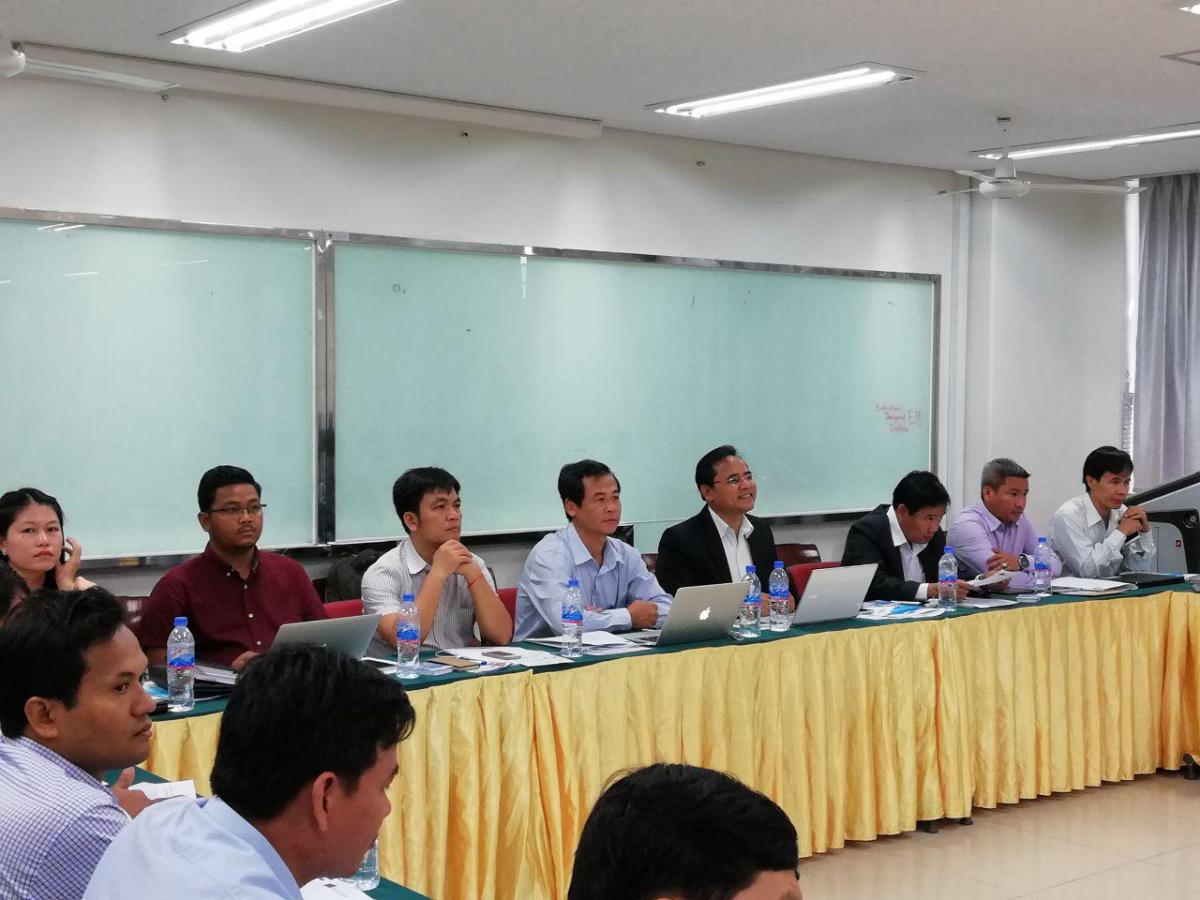 REACT Partners Kim Soben (RUA) and Pin Tara (UHST)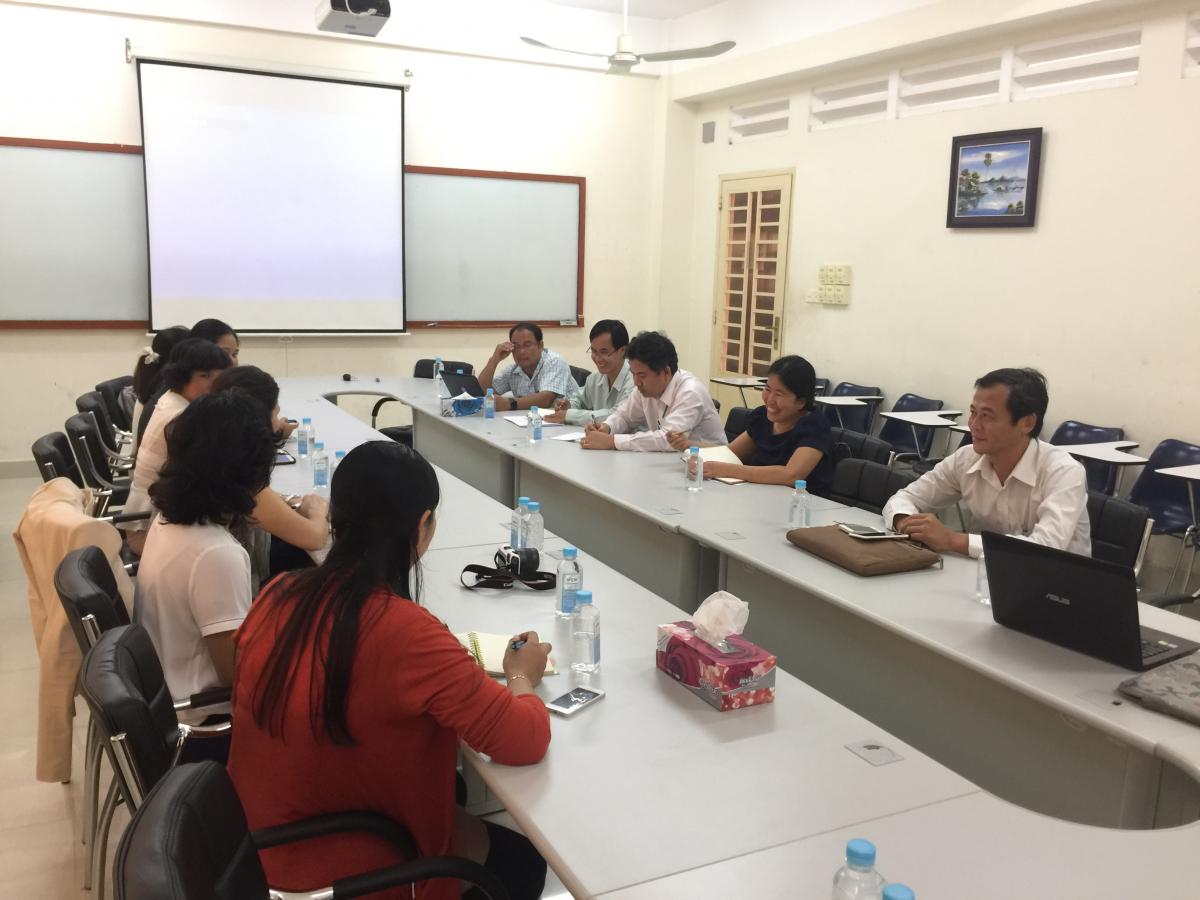 The next day, on November 24
th
, REACT partners participated in a Monitoring Visit that took place at the Royal University of Agriculture, concerning all the CBHE projects in which RUA is a partner, and how RUA financial procedures are related to this.  
In the meeting the Vice-Rector, Prof. Dr. Seng Mom, brought up the fact that the the university has a 10-year strategic plan to be a research university in Cambodia, which is supported by its financial policy will be finished in the near future with participation from faculties, research centers, and divisions under the umbrella of the university. The EU representatives were very appreciative of the fact that RUA has worked a lot in building up the capacities of its institution, particularly in the field of agriculture. Both RUA and the EU agreed to bring human resources together in CBHE projects. The EU's expectation was to help build capacity of RUA to meet the country needs in higher education.