The project REACT "strengthening climate change REsearch And innovation CapaciTies in Cambodia, Laos and Vietnam" was successfully launched during the Kick-off Meeting which took place at the University of Alicante on March 27 & 28, 2017.
 
REACT is a new Erasmus+ Capacity Building in Higher Education project coordinated by the University of Alicante, which will run until October 2019. It aims to strengthen the capacities and regional cooperation of Cambodia, Laotian and Vietnamese Higher Education Institutions by promoting effective Research and Development in Climate Change. More specifically REACT aims to
Build up the human capacities of Southeast Asian partners to initiate, develop, manage, assess and exploit R&D in Climate Change, as well as to modernize relevant curricula with the integration of R&D in Climate Change towards more competence-based study programs, by means of developing a targeted training program for HEI staff at all levels (academic, research, management)
Strengthen institutional capacity by setting up a solid, regional and competitive multi-disciplinary Network of Research & Academic Units in Climate Change.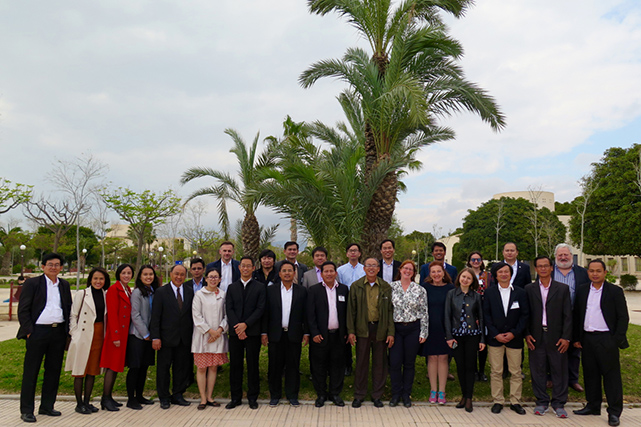 Close to 30 representatives from 7 partner institutions in Cambodia, Laos and Vietnam, and from 4 EU partners (including coordinator UA), met in Alicante to review the project's work plan, get a better understanding of everyone's roles and duties as well as the regulations governing Erasmus+ projects, and become better acquainted with each other in this first major event.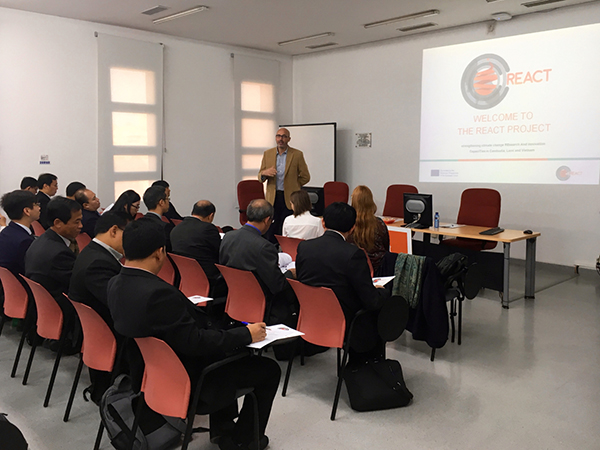 The REACT partners were welcomed to the University of Alicante by the Director of the International Project Management Office, Dr. Roberto Escarré, and the Technical/Scientific and Financial/Administrative coordinators of the project, Ms. Cristina Beans and Ms. Olga Bloshchinska. After each partner had given a brief presentation on their institution, the project's Work Package leaders presented the main objectives, tasks and the action plan for the project's first year.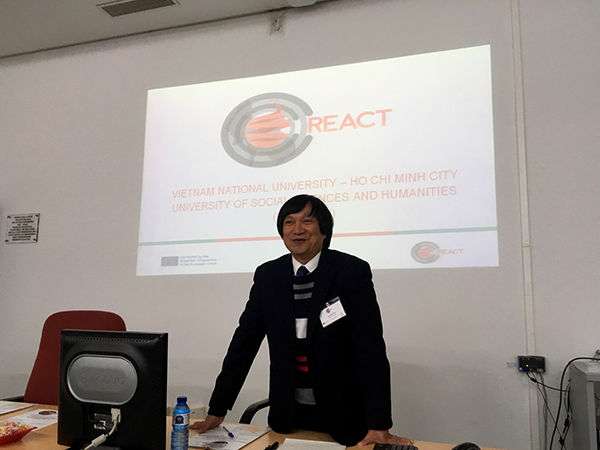 The partners of course also had the opportunity to further get to know each other while enjoying Alicante's beautiful weather and taking in the local sites.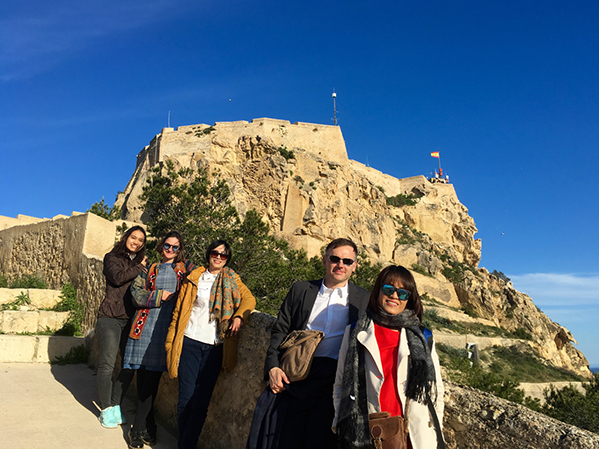 Following the 2-day Kick-off Meeting, on March 30th, the Southeast Asian partners participated in a Study Visit at UA, in which Dr. Juan Mora, UA's Director of Secretariat for Research, presented the UA's Research & Knowledge Transfer organizational structures, and several researchers came to share examples of research lines in Climate Change that are currently being developed at the University of Alicante leading into some interesting discussions for all those present.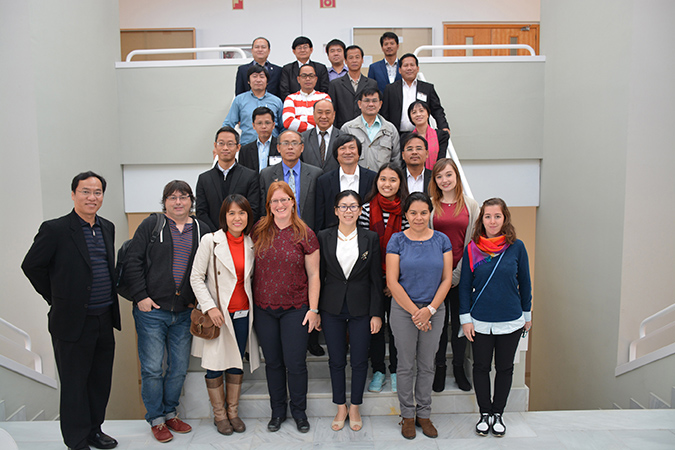 Upon the completion of the Study Visit in Alicante, 1 representative from each Southeast Asian partner flew off to either Freiburg, Genoa or Paris, to participate in a Study Visit hosted by the other EU partners.