The REACT project organized the first Southeast Asian Regional Round Table on Supporting Research, Development & Innovation in Climate Change and related fields. It too place on November 3rd at the Chitchaereune Mouangluang hotel, in Luang Prabang (Laos) and was hosted by REACT partner Souphanouvong University. The Round Table focused on focus on the importance of supporting R,D&I by stakeholders, meant as interested parties outside the University framework, which have to ensure their support to the Universities to:
define the elements of professional standards in the designing of high level programmes (professional Masters, PhD courses),
promote, fund and disseminate specific research and innovation & technology transfer actions,
contribute to ensure reliability to the networking university – enterprise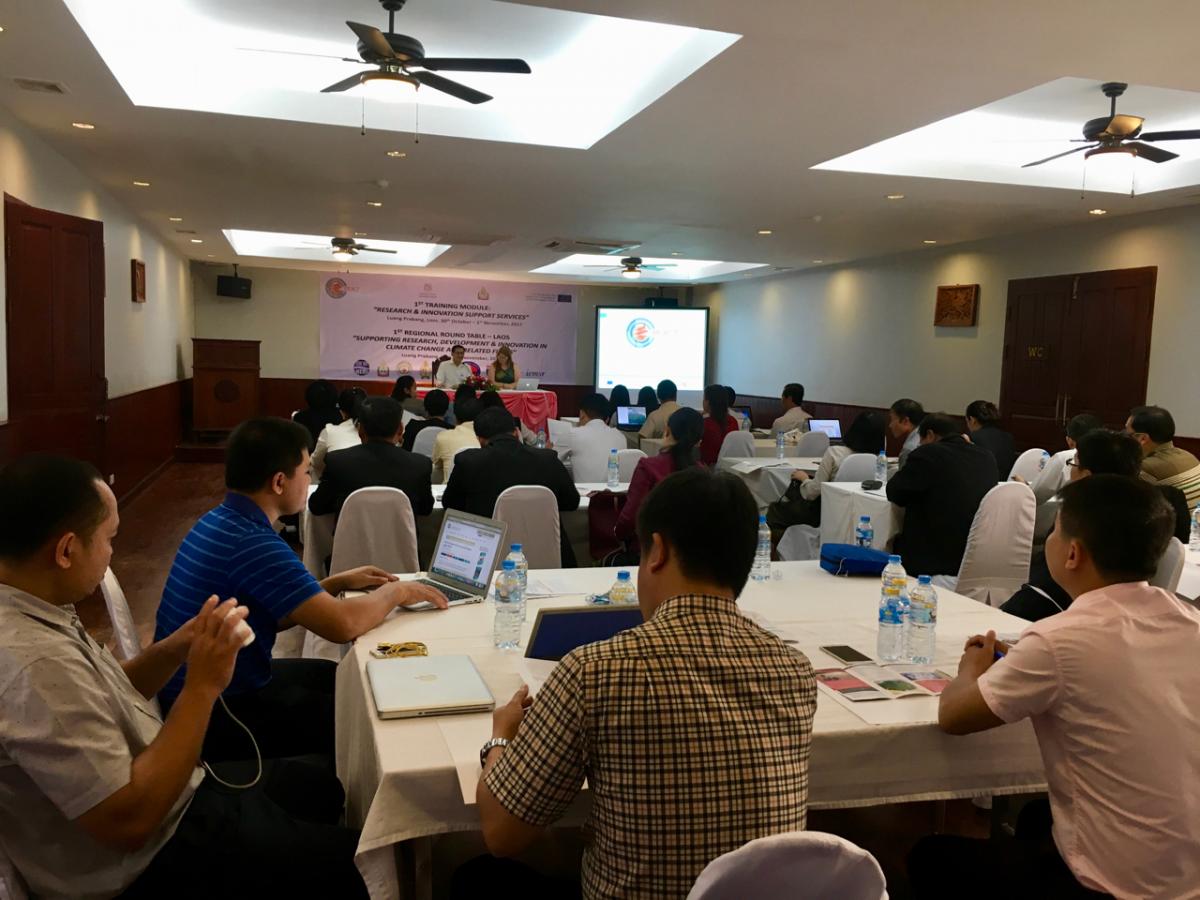 The Round Table aimed to develop mutual acquaintance among participants and foster discussion between HEIs and Stakeholders in order to
Raise awareness on the improvements achieved by the HEI thanks to the international cooperation projects
Better understanding of the labour market and socioeconomic environment needs and trends
The hope was that as a result of this nascent relationship, HEIs and stakeholders will work together to develop jointly high quality R&TD projects and Master / Postgraduate study programmes in Climate Change and related topics having both National and Regional relevance.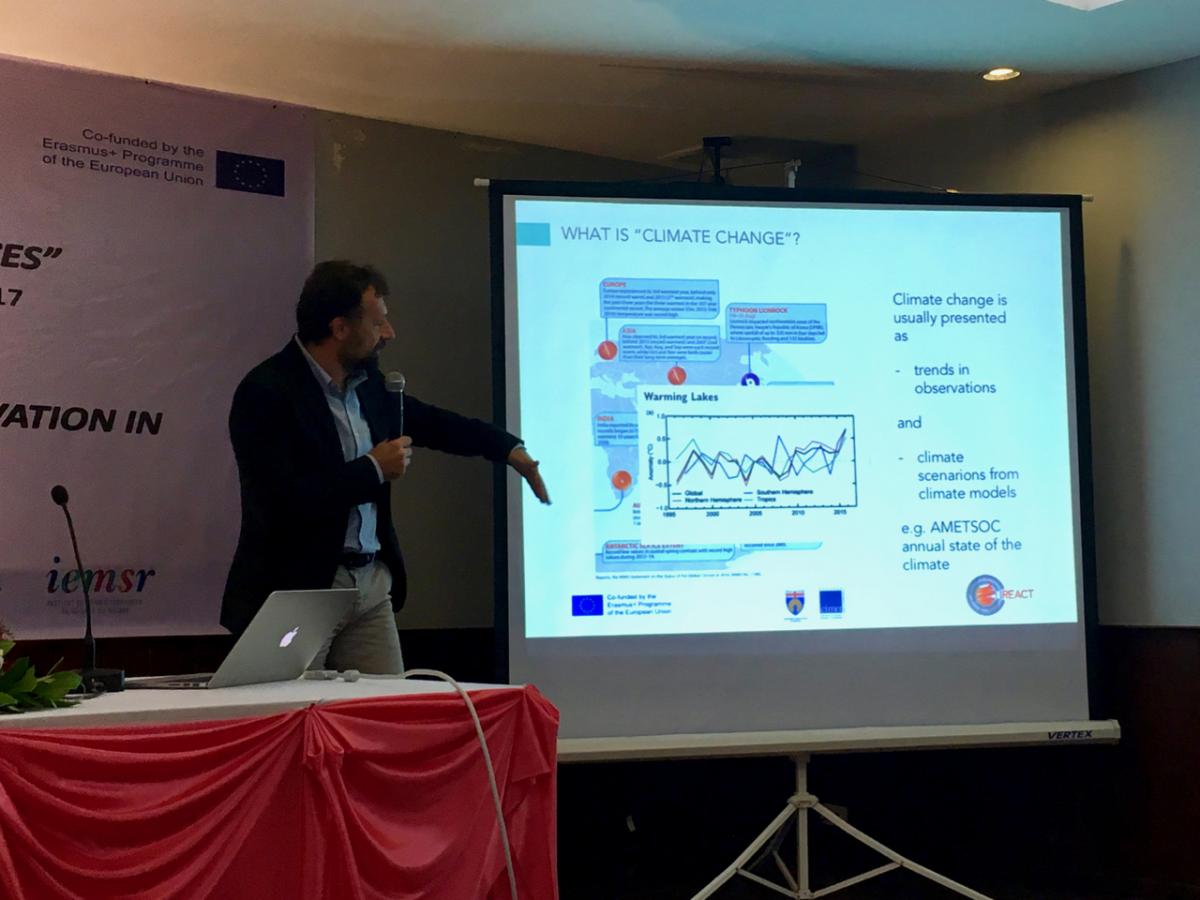 Participants included over 40 representatives from Higher Education Institutions in Laos, Cambodia and Vietnam, and local policy makers including the Labour and Social Welfare Department, the Provincial Agriculture and Forestry Department, the Natural Resources & Environment Department, the Department of Energy and Mines and the Science & Technology Department of Luang Prabang.  
The event started out with presentations introducing the REACT project, on the preliminary results of the project's Analysis on R&D in Climate Change within Higher Education in Cambodia, Laos and Vietnam, and with a keynote speech on
"Research and Education Challenges for Climate Change Impacts on Natural Risks"
.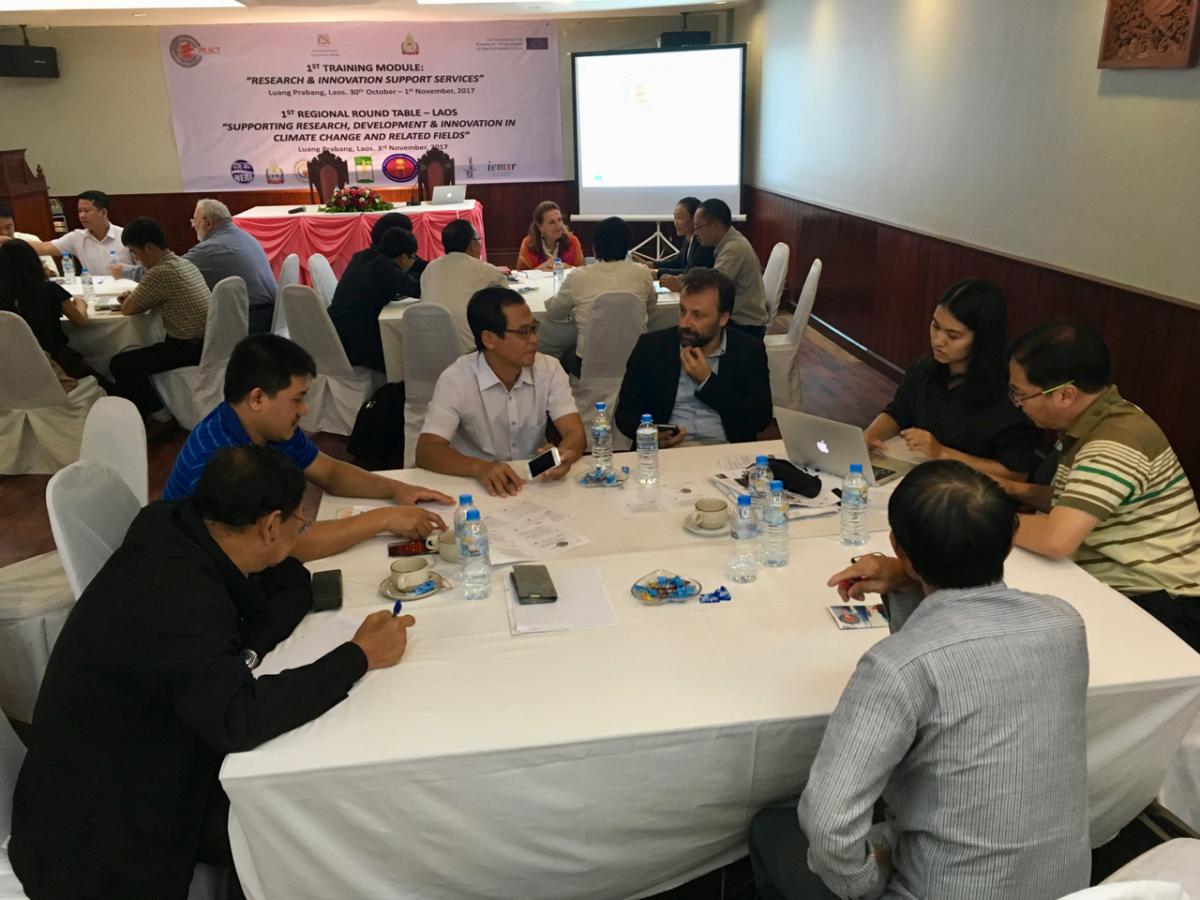 Following this, participants broke out into 6 smaller groups to discuss a series of questions posed to them by the moderator, Mr Angelo Musaio from the University of Genoa. The answers they reached were then presented in a plenary session at the end of the event.